2013 - Damman, K.S.A.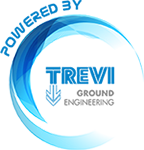 The project is located in the eastern province of the kingdom of Saudi Arabia (KSA), approximately 70 km to the north of Damman city. It consists of construction of (G+2 to G+3) buildings in addition to roads, sport courts and other infrastructure facilities, over an open land of 1,500,000 m².
Dynamic Compaction technique was proposed as the most appropiate soil improvment technique that meets all project requirements.