2012-2013 - Baish - Jazan, K.S.A.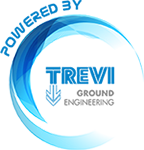 The original foundation solution adopted by the main contractor consisted of deep foundation for the entire site. TREVI Ground Engineering was consulted to propose alternative soil improvment solution in order to optimize the cost and provide a faster construction schedule and higher soil properties after improvment.
TGE proposed a combination of Dynamic Compaction and Dynamic Replacement techniques, to achieve the foundation specifications and eliminate the need of deep foundations for most part of the project plot.