2012 - Damman, K.S.A.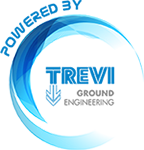 The construction of the new Zamil Shipyard in Damman Port, involved land reclamation by dumping dredged materials, over an average thickness of about 8-9 m above the seabed level with compaction of the top 2-3 m using vibratory roller compactor.
Dynamic Compaction, in combination with pre-excavation of the roller-compacted surface layer, was proposed by Trevi ground Engineering as the most suitable and economical solution to improve the reclaimed soil and achieve the project requirements.